The benefits of choosing to consider the environment in home design
Our planet is changing rapidly, and if we want to stand a chance of reducing the effects of climate change, we need to change the way we live our lives. We spend a lot of time in our homes, especially now that many of us are working from home, so sustainability is becoming an increasingly important focus in the construction and renovation industries.
From smart home technology that helps us keep control over our energy consumption, to eco-friendly furnishings and decorations, there are plenty of ways you can consider the environment in your home design. But all of these changes cost money to do – so what are the benefits? We take a look.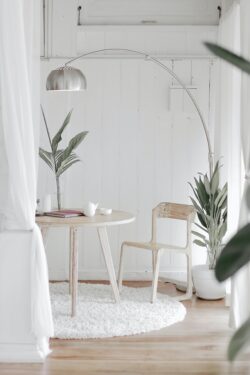 Sustainability
Of course, the primary benefit of considering the planet in your planning is that you will be able to reduce your carbon footprint. Eco-friendly products are those that have been carefully created in a way that minimises the impact to the environment, such as using trees from responsibly managed forests, or items created from recycled materials.
You'll often find that companies who produce environmentally friendly items also have an overarching sustainability policy too, meaning that they are taking steps to reduce their own carbon footprint through energy management. Look on the company's website – the chances are that if they have made a sustainability commitment, they'll have information about it online. You can also look for companies that have an official certification, like B Corp or FSC.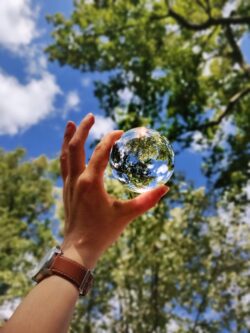 Longevity
Because eco products are primarily made to be high-quality pieces, the chances are that they'll last longer in your home than a mass produced, cheaper alternative. Whilst they might be more costly to start with, the savings will still add up, since you won't have to replace them multiple times. If you're on a strict budget, then try renovating your home section by section, to allow you to spread out the cost across a longer period of time.
Buying second hand can be a great way to reduce costs and cut your environmental impact, as it saves an item going to landfill, as well as the energy costs associated with manufacturing a new item. Furniture items in particular can easily be upcycled to suit your taste, so it's worth looking around on the internet before you buy something new. If you have your heart set on something in particular, you might have to wait a little longer for it to come up, but it will be worth the wait.
Reduced bills
Eco-friendly energy saving devices might be expensive to install, but they'll definitely save you money over time. For example, changing your windows for A++ rated ones is estimated to save you around £115 per year (in comparison to single glazing), as well as 405kg of carbon dioxide.
Smart thermostats can allow you to track your energy consumption, and only use it when you need it. They connect to an app on your phone, meaning that you can turn your heating on and off at the touch of a button, and the thermostat sensors detect whether you're at home or not. Not only does this reduce your bills, but it will also stop you from wasting energy, so it's better for the planet.
Adding home value
If all the factors we've already listed haven't sold the idea of environmentally-friendly design to you, then there's also a possible benefit once you decide to move on from your home. High quality, sustainable improvements to your home can make it more attractive to potential buyers, as they'll know that they can reap the cost savings benefits. With governments around the world also pushing for low emission targets, you may find that installing eco options puts you ahead of the curve, which buyers will also appreciate.
In conclusion
There are plenty of reasons to consider the environment in your home design, whether you're looking to reduce your carbon footprint, save money, or a combination of both factors. Remember, going green doesn't need to happen all at once, or need to cost you a lot of money – even small steps like choosing to buy second hand furniture make a positive difference to our planet.